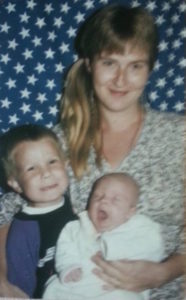 Mothers day is a reminder of why we are on this earth and who is responsible for that. This article goes out to all the beautiful, loving, and supportive mothers out there. You're all amazing in your own ways and if it weren't for you, we wouldn't be here. I want to thank all of you and express my gratitude for all that you do and let you know you're appreciated.
What can you say about a mother who raised you on her own, did everything she could to give you the life she thought you deserved, and always put you before anything else? All I can say is that I love you mom and I am thankful for the life you have given me, the manner in which you raised me, and the person I have become because of you. You're not only my inspiration, but you motivate me to be a good person on a daily basis and to try my best to treat others with the love and compassion you have shown me over the years.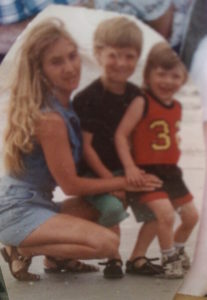 My mom is one of those "happy go lucky" types of people. Anytime there is any form of negativity, she can be found with a smile on her face and a positive attitude towards whatever the situation may be. She has displayed this for the better part of decade or more as she has battled colon cancer with numerous surgeries, more than she or anyone deserves to go through, and radiation treatments. All this evolved into her having to have an ileostomy bag inserted, which will remain with her for the rest of her life.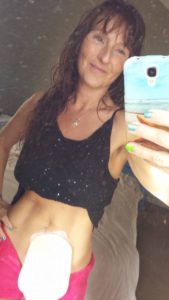 This hasn't stopped her one bit, though. She loves talking with others that have to go through similar situations and show them that life doesn't stop or have to change. Of course, life may be a bit different now, but it can still be just as positive, if not more. She has gained a further appreciation for life and it's helped give me the strength and positive mindset that I try and apply to my life. She is one tough human and I don't know what I would have done for my surgery if I didn't have her support, love, and courage that she has displayed over the years.
2010 Brain Surgery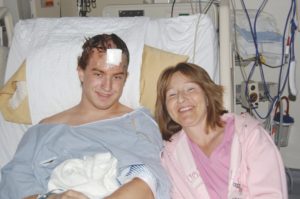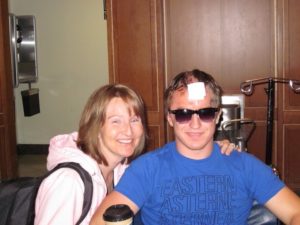 2015 ACL Surgery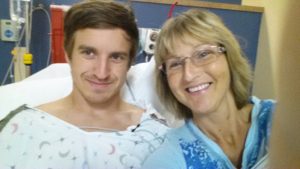 My mom is also one of those moms that keep her children in the dark regarding negative situations in her life. I moved away when I was 17 in pursuit of a childhood dream. She didn't want her health to stop me from achieving my goals in life, so she didn't tell me about things or nonchalantly told me about them. She, again, put my quality of life and happiness before her own. I wish I knew the severity of her situation back then, or could comprehend it, and was there for her more, but she didn't want that. I, later on, learned how much she went through when I went through a similar situation with a surgery to remove a brain tumor.
She always supported my brother and me in whatever direction we wanted to follow in our lives. For my brother, it was hockey and specifically the position of goalie. He was a damn good goalie and was very passionate about his role on the team. For me, as you may already know, it was BMX. Before Danny started playing hockey, he would ride with me, too. My mom was so supportive of my passion for that BMX bike.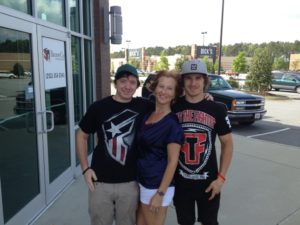 The 3 of us would take trips everywhere we could. Along with our first trip to NY when I was about 13, we took a week long trip to Woodward, PA when I was 14 so I could attend the action sports camp there. She was also always doing her best to keep up with replacing the parts on the bike that I was constantly breaking and the injuries I would sustain from me to time.
She, of course, loved me and didn't want me to get hurt but she knew I loved it and it made me happy. She never wanted me to do something that didn't make me happy and I am thankful for that. She knew injuries are inevitable in any sport and are a normal part of life, if you're living life to the fullest. I always played school sports growing up but the joy I got from riding BMX was beyond anything I could ever acquire from basketball or baseball. Because of her support and encouragement, I have seen the world, made my dreams come true, overcome my own health adversities, and I have inspired many through my own personal health story.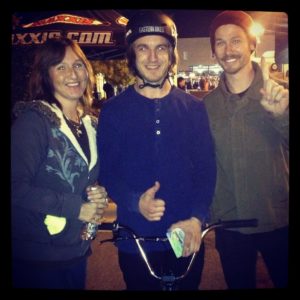 Recently, she has been back in the hospital for some blockages, in what she has left of her intestines, from scar tissue build up from all the surgery over the years. I was thankful to have been visiting her for the better part of that month and spent every single day that I could with her in the hospital. I did my best to be there to support her and make her feel like things would be alright. It was difficult to see her in so much pain and to have tubes down her nose and IV's hooked up to her. I am usually the one in that position, not my mom, and I don't enjoy seeing my loved ones like that. I still wish I knew the severity of her situation in the past and understood it so I could have been there for her, but I am thankful to have been there this time.
Moms are like superhuman to the children. It's their every lasting job to protect their young. That is just what my mom did all those years after I left "the nest" on my journey in life. She was so proud of my accomplishments, drive, and determination that she didn't want to worry me. My happiness is what kept her strong through all the surgeries and is what kept me strong through mine. Knowing how much she went through and how much love and support she has for me is truly amazing.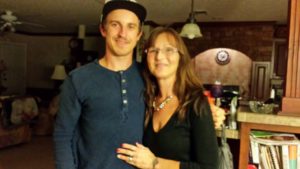 If you have a mom, which if you're reading this then obviously you do, make sure you appreciate her and let her know how much you respect and appreciate her. Not just on Mothers Day, but in general. No matter what your relationship is with her at the moment, it's not worth it to not be appreciative of her and all she has done for you by giving you life. It's also never too late, regardless if you're on good terms or not. If your mom is no longer with you on this earth, I'm sorry and I send my best your way. You can still show your appreciation for her and let her know you love her.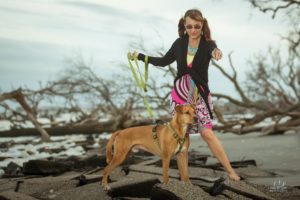 Mom, I love you and I wish you the very best day. You and all the other moms deserve it. Not just today, but every day. Thank you for all you do and continue to be you! I love you!
-Josh P.