Welcome back, fellow brainstormers!
I am honored to continue sharing my story with all of you! If you missed part 1 or part 2, please make sure to check those out first. 🙂
By now you probably know where this article will be taking us- radiation for 2 new tumors in my skull. I left off talking about returning from the Bahamas in September of 2012 for a birthday cruise with Charlotte. The month of November would be a very hectic, yet rewarding, month leading into radiation treatments for the 2 new tumors in my brain.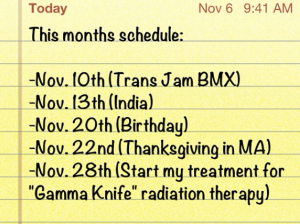 I was stoked to start the month off by winning the Trans Jam pro park contest stop of Greenville, NC along with street best trick and pro park overall champion! I was more stoked to collect some custom made trophies from one of my BMX idols, Mike Laird! Best of all, both Charlotte and my mom were there to see me ride and celebrate.
A few days later I would be back on a long flight to India along with my buddy Nick Digeroloma. We were heading back with Scott Wirch and Spencer Bass to do another week of demos for a company called "Thumbs Up" that's owned by Coca Cola Inc. The first trip to India was wild and I was grateful to get the opportunity to check it out again. Due to food poisoning or some type of bacterial infection from the previous trip, I was very reluctant and cautious to eating any sort of food. I thankfully made it out fine this go around. I will have to write a separate article dedicated to both of my wild India adventures.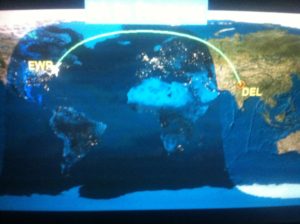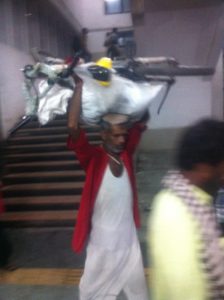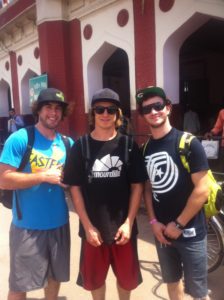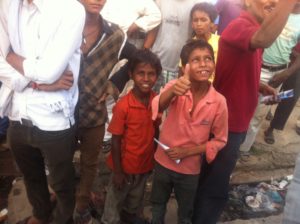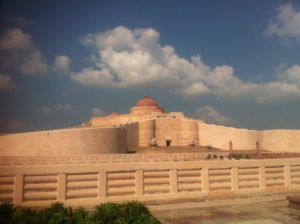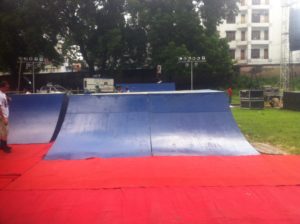 I think I flew back to the states on the day before or the day of my birthday. I know I had flown back from Saudi Arabia the year prior on my birthday. That year I actually walked into my house, with 3 minutes left on my birthday, to a house full of candles, a cake, and Charlotte waiting for me wrapped in a bow. She may not like me sharing that part but I don't care, I absolutely loved it! I was beyond happy to come home to this. Even though I forgot my keys and the door was locked, sort of ruining her surprise, I still thoroughly enjoyed the gesture. It was the best way to return to America for the last 3 minutes of my birthday. I wouldn't have had it any other way.
This year's birthday would go a bit different. Char had planned a surprise birthday party at my favorite sushi joint in Greenville- Japan Inn. We were guided into the party room where we would be greeted by all our close friends that were in town, an amazing ice cream Reese's cake, and SUSHI!
The next day we would start the 12-hour drive to my dad and step mothers house on Cape Cod, MA. I was born and raised on Cape Cod until I made the move to Pro Town USA, Greenville, NC,  when I was about 17. We wanted to get there in time for Thanksgiving (the following day), chill with my dads side of the family, and check out the Cape a bit.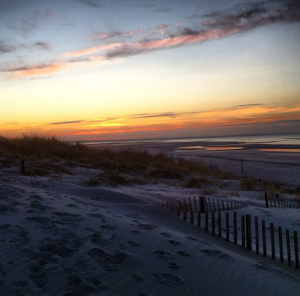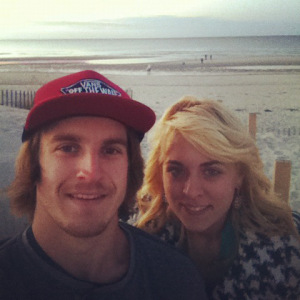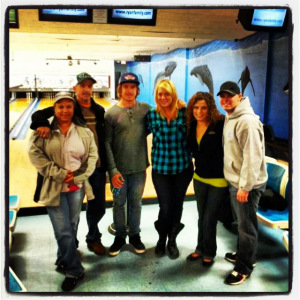 I had also planned a day trip with Charlotte, Brandon, and Craig (who happened to have moved from Greenville to Maine recently) to meet up with Liam and Scott Criv. I wanted to film an edit and shoot some photos at Rye Airfield Skatepark in Rye, NH. Rye has always been one of my favorite places to ride in New England. I made trips there as much as possible with friends once I got my license.
I was determined to have some content come out while I was in recovery. I didn't want to be known as the rider that got brain tumors, twice, and wasn't going to ride anymore. I wanted to have something to let people know I wasn't going anywhere and would get past this and ride again. Liam did an awesome job on the video and I was stoked to get some dialed shots from Scott. Big shout out to Beau at Rye Airfield for always supporting me at Rye!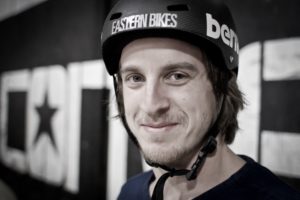 The next day, Charlotte and I left for Tufts Medical Center in Boston. Brandon let us stay with him and his chick Marian right outside of Boston. We left their place real early the next morning. We drove and parked at the public train parking lot and took the T into the city. I used to do that when I was younger and it was always pretty fun!
We checked into the hospital to get my blood work and paper work done. Dr. Julian Wu explained how Gamma Knife radiation works and the possible side-effects, along with the success rates. The success rate is about 85%. Elekta did an amazing job with this machine and I can't thank them enough for all their support! They would follow up with me in the years to come for a few different published interviews and a live Skype meet and greet for their employee Christmas party at their Sweden headquarters!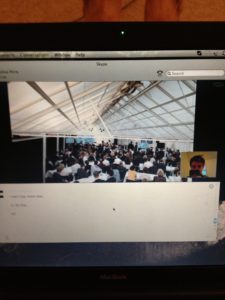 Lsskell Gamma Knife is a pretty wild technology. Its virtually in-invasive, painless, and the most precise treatment of radiation for tumors with minuscule damage to surrounding tissue.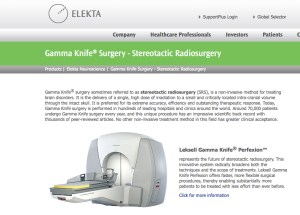 The next thing on the to do list was confirming my appointment time for the next morning. Apparently once we were finished they also told me to go talk with the Gamma Knife department and learn about the procedure. Charlotte and I both missed that part as we made our way to the Museum of Science
I don't remember anything else on our minds other than going to the science museum and getting some food! (A great common interest that Char and I share, our love for quality and delicious food!) We were both so excited to go to the museum and nerd out on science. That is something I have always enjoyed sharing with Charlotte, our fascination with science, facts, and nature. She expresses it with her hair stylists skills and mixing colors, and I express it with my passion for holistic nutrition and health.
The next day we would check in around 5-6 am. They got me right in as the first patient that day and started an IV on me. That is when reality really kicked in. Even though I was confident about our decision for Gamma Knife, I was still having to deal with tumors in my skull again and this time going through radiation treatments. I remember sitting in the waiting room talking with Charlotte and her assuring me everything would be ok. She has always been great with making me feel confident and safe in these situations.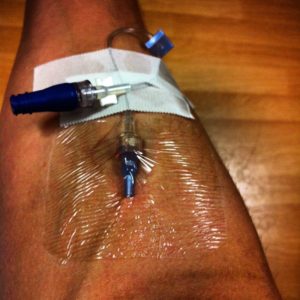 They would then attach a frame to my head by anchoring 4 screws into my skull, which the year after my treatment is when they got rid of the frame for an updated technology. I was glad I missed the appointment the day before where they would explain this to me. If I knew about this the night before I probably would have been up searching for photos and videos like the original surgery out of curiosity. (I am told I'm crazy, haha.) They used this for accurate measurements with a sort of bowl they would temporarily attach to the frame. It was like one of that salon hair drying bowls you see an old woman sitting in with hair rollers but with tons of small holes in it. They used the holes to enter in measurement sticks all over my head.
All in all, it was not bad. There was no pain whatsoever. I only got nauseous for a moment when they initially were installing the frame because even though you couldn't feel the set screws being installed, your head still shook from the procedure and you could hear the drill. Again, I felt nothing because I was numbed up but it was still unpleasant for the short amount of time it took. I usually never get nauseous for this type of situation but it was early, I had an empty stomach, and my emotions were going crazy. After it was finished being installed, the nauseous feeling went right away.
The treatment was done in an MRI type of looking machine. They clipped me into a headboard I was laying down on, via the head frame they had just attached, that took me into the machine. They clip you in with the head frame to assure no movements and absolute precise measurements for treatments. There were 3 sessions of treatments at 15 minutes, 10 minutes, and another 15 minutes. It was painless and silent. Nothing like an MRI. Haha, if you have had an MRI you know what I am talking about.
We drove back to NC right after treatments and I was on the road to recovery. To my surprise, the recovery would only be about 7 days. I basically just had to wait until the incisions from the frame healed as long as I felt fine. I was back on my bike in about a week and felt like nothing ever happened.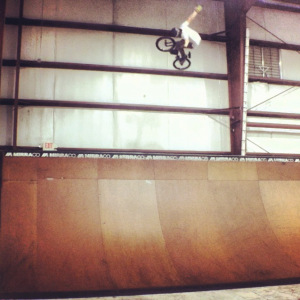 I took this photo on my day back. I remember how damn good it felt to sprint at this 10-foot quarter pipe and just blast this tuck no hander! That is the thing I have always loved about BMX, the feeling you get while flying in the air; the frustration of not landing a trick and then the gratification when you finally land it; the feeling you get after you slam to the ground from unfathomable heights, for most people, and bounce back up like nothing happened because how determined you are to get the trick; the feeling you get when your focused on something that you know has the risk of seriously hurting yourself, but you don't think about that because all your thinking about is how awesome it'll feel to ride away after you pull it; and the feeling you get when you see the clip of something you finally pulled after hours of trying it, sometimes days, or the finished product of a video project. That is why I love BMX!
After I was back on my bike from Gamma Knife, I filmed with Dan Foley for one of my favorite videos that were featured on Vital BMX.
I wanted to film a solid video to let people know I wasn't going anywhere and I wanted to step up my game, too! I had a checklist of things to film, saving the scariest one for last. I got it all done and some! Foley is amazing at what he does and I was stoked on how the video came out. I was also shooting with Cody York for an ESPN feature at the same time.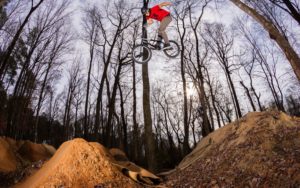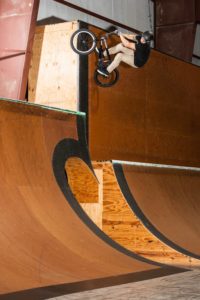 Shortly after the video was released Garden of Life, Barleans fish oil and I connected. I was getting more into nutrition and holistic health after radiation. I went to the local Vitamin Shoppe and told them I was looking for clean and organic supplements, Without hesitation, they put me onto Garden of Life and Barleans, and I'm thankful to have found them. I'm also grateful to be a part of such amazing brands that share the same views as I do and for their love and support over the years.
In May, Dan Foley and I filmed a quick interview/riding video for Vital. The video briefly ran through the initial surgery, Gamma Knife, my road to recovery and getting back to normal (riding and mentality wise).
Following the release of the Vital video was Dew Tour Ocean City, MD. I was excited to be invited to compete but also couldn't shake having flashbacks from the year before. (Read more about why here.) Todd Meyn and I made the drive from Greenville, along with Rob Daren (another BMX legend I look up to and am grateful to call a friend and have ridden so many years with), to Ocean City.
I rode well but I fell in my second run and messed up my bike. (I had to borrow a bike, Morgan Wade's bike for my third run and I was stoked to do a Superman whip on his bike. Morgan does that trick better than anyone and he's the reason I learned that trick.) I was just stoked to be riding and have walked away from the contest on my own two feet this time.
I ended the year with a very grateful and hard earned 2nd place at Mirra's Animal House Goodbye Jam.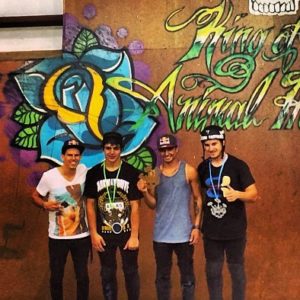 Daniel Dher's had taken over the warehouse for a bit once Dave stopped riding. He would then go on to open up DDASC in Holly Springs, NC but first, he wanted to throw a contest/jam in Dave's honor. I am so thankful for Dave allowing me to ride his facility all these years. I wouldn't be the rider I am today if it wasn't for that opportunity along with him and Mike Laird pushing me on a regular basis.
Now that I look back on 2013, there is so much more I can add in here. Good and bad.
That'll have to wait until next time.
I am sharing my story to hopefully inspire you to have faith in yourself and have the courage to face any challenge that presents itself. A support group is crucial but at the end of the day, you posses the power to set your mind to accomplishing anything your heart desires.
The way I see it, you have two choices when bad times arise. You can either do the hard thing and face it head on, full of optimism, positivity, and courage. Or, you can take the easy way out and loose hope or give up.
I know some of you out there may have had worse things happen to you, and maybe not so much for others. The same principal still holds true.
Keep your head up. Be strong. Don't give up! Stay positive and have faith in yourself to beat whatever demon is in your way.
If I can do it, surely you can too!
-Josh P.