Cheddar loves Keto and Better Broth!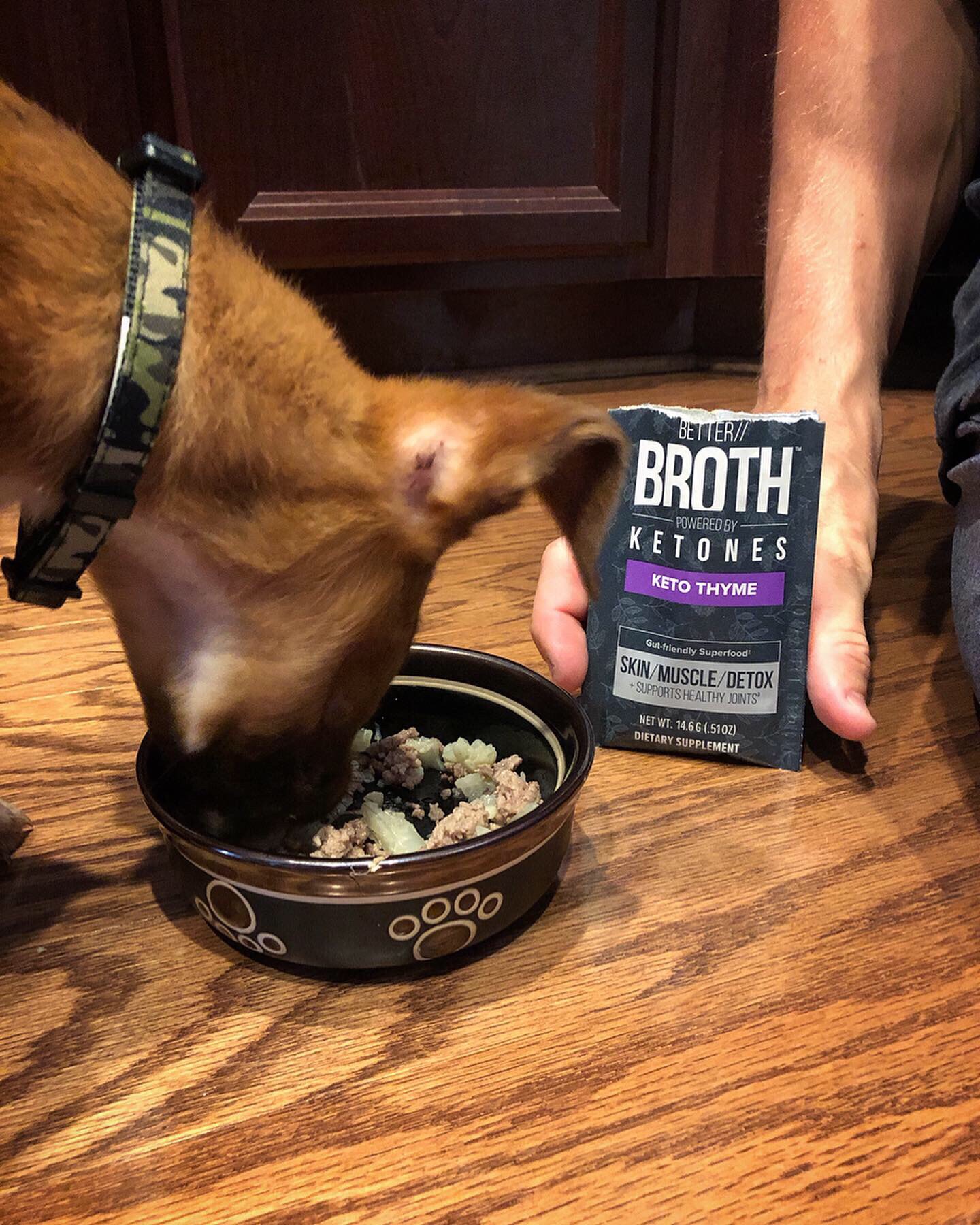 Nothing but the best for our little fur baby.
Day 1, we cooked up some local grass fed/grass finished beef, turkey and cauliflower, and topped it with some Keto Thyme Better Broth from @justpruvit per @ryanplowery suggestion while we wait for @visionarypetfoods To arrive.
Josh P. 💚🧠✌️