I started a podcast with my best friend and life partner, Jackie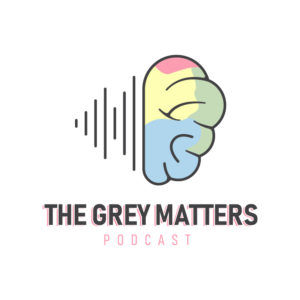 "Grey Matters" as a title is a play on words. Grey matter is a vital part of the brain containing neurons and glial cells, imperative for motor function, processing thoughts, perception of life and emotions. We believe overall health and well being should start and focus on the brain & mind. We thought this would be appropriate because not only will our content and conversations focus on brain health, it will also focus on the grey areas. Most people live their lives in a grey area. Everyone is an individual & what works for one person, may not provide the same results for another. Health and wellness aren't always black or white, right or wrong, with or against societal norms. That's why grey areas matter. At the Grey Matters podcast, we embrace both grey areas and grey matter & it is our goal to explore and discuss all things grey.
Episode 2 is now live where we share our story of how we became "us".
A new episode will be out every Monday at 730am EST.
To check out both episodes and to subscribe, click here.
To watch, click here.
Josh P.