This photo is a manifestation of non-stop action, a belief, clear purpose, authenticity, and open mindedness.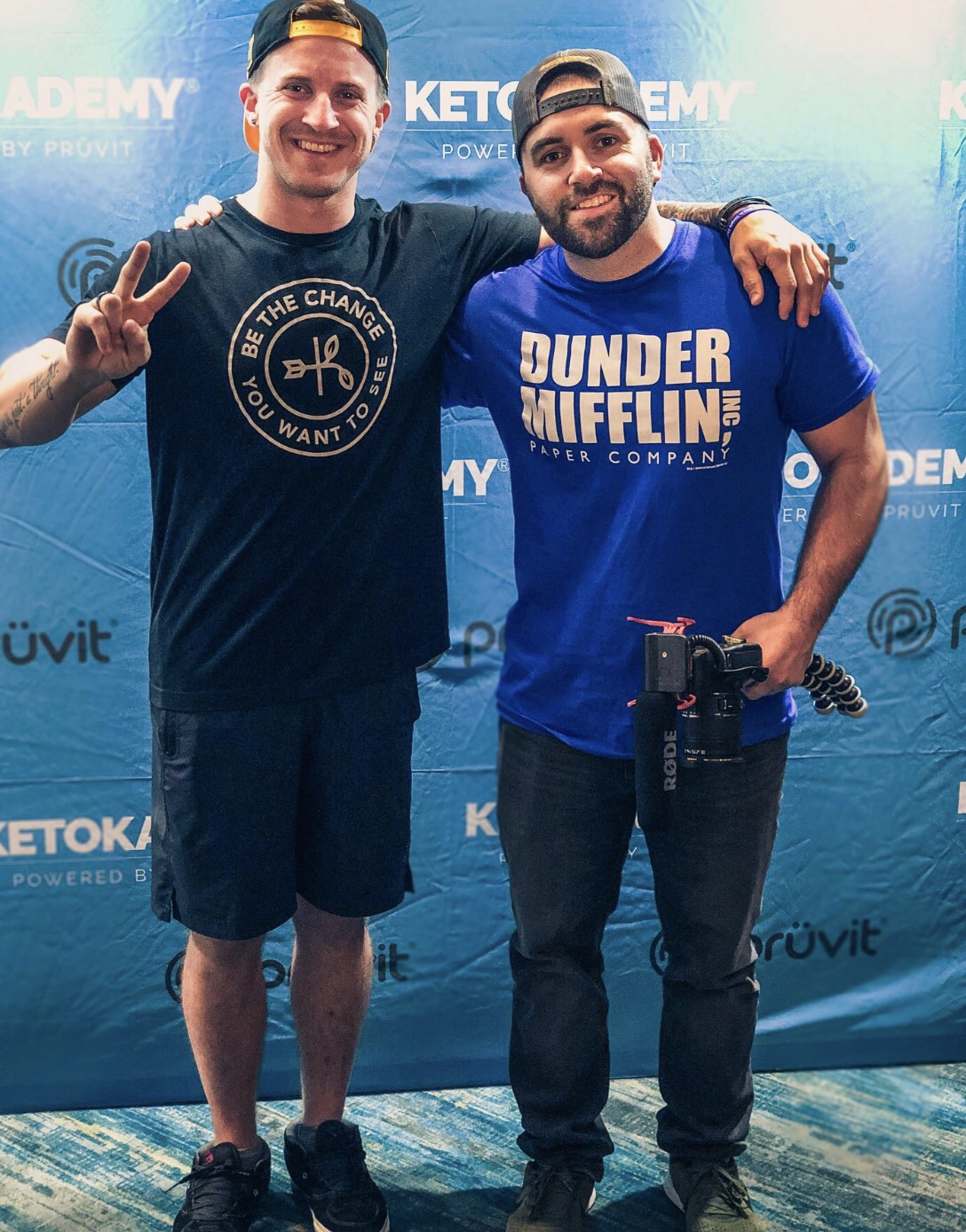 Manifestation – noun: an event, action, or object that clearly shows or embodies something, especially a theory or an abstract idea.
I couldn't express what this moment means to me as @createdbybrian and I embark on a brand new journey filled with excitement, fear, adventure, gratitude, and much more.
Brian and I met 2 years ago as I aimlessly walked into the gym he was working at seeking a coach to help me properly train for BMX.
Later down the road we began to connect more and more via speaking about Gary V, content creation, purpose, and collaboration of exchanging value.
Sometime after that, I recorded a podcast with @kerwinrae. As I began walking out the door, Kerwin stopped me and said "Josh, somehow and in someway, you have to manifest someone to document your life and help create content".
I am proud to say that a new partnership (more coming soon) has allowed me to manifest just what Kerwin advised me on and I couldn't be more stoked to say that Brian is now officially apart of my team.
Brian is beyond talented, he's authentic, passionate, supportive and encouraging, and he has overcome a ton of adversity in his life to design his life the way he envisions.
This photo means the world to me because I couldn't be more proud of both of our hard work and dedication to make this a reality.
We've both been busting our asses for years and are ready to hustle and grind even harder as we enjoy the journey with nothing but gratitude, clear purpose, and a strong work ethic.
Thank you @brianundy and @ryanplowery for your belief in us.
What are you manifesting in your life?
Josh P. 💚🧠✌️